0
TTN Tamil Oli from France has been off-air for over a week now without any announcement. But recently TTN Tamil Oli has announced on their facebook page that the channel is currently off-air because the channel had to move from their current address at Rue Emile Zola in La Courneuve in Paris. The reason is unknown. But the TTN management has announced that the channel will resume transmission soon with a new fresh look. TTN website (

www.ttntamiloli.com

) has been showing a live stream of TTN logo with background music, but currently the website is also down. 
TTN Tamil Oli has used the domicile at Rue Emile Zola in La Courneuve since it was started in 2001. It was also the former address of Radio Asia's TRT (Tamil Radio & Television)'s Tamil Radio and Tamil TV, which were the first 24H Tamil TV station telecasting from Europe. TRT Tamil TV came under new management in 2000 and renamed as TTN Tamil TV on 14th January 2001. TRT Tamil Olli Radio is now broadcasting from another location in Paris and run by its first presenters.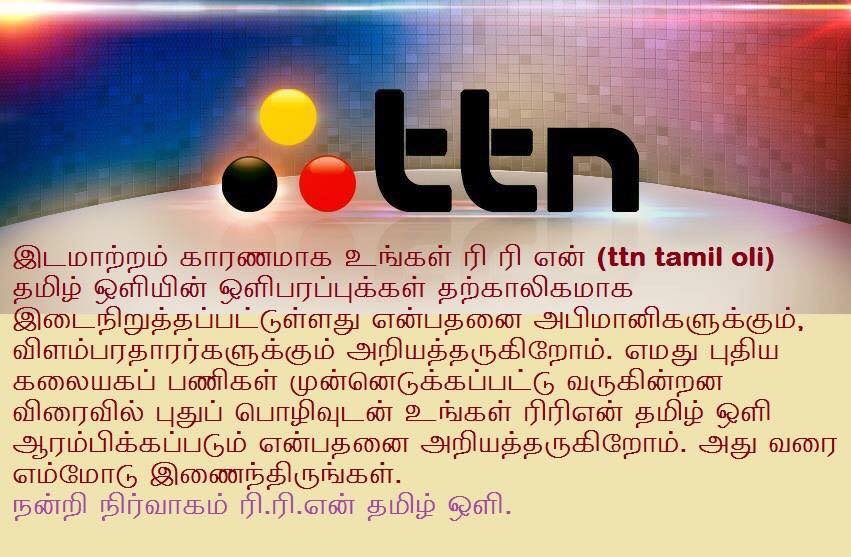 Save our earth with Plant More trees